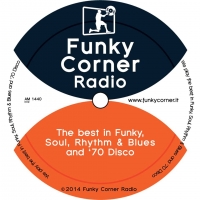 Funky Corner Radio
We play the best in Funky, Soul, R&B and 70s Disco
Compartilhar:
Funky Corner Radio Ao Vivo
OUVIR AQUI
Informações da Rádio:
We play the best in Funky, Rhythm and Blues, Soul and 70s Disco from the seventies, eighties and nineties. A special rotation is given to the Sound of Philadelphia four times a day. Every week on Friday and Saturday two mixing sessions by BSJ and Antonello Ferrari. We also play some rare funky grooves.
Gêneros:
Local:

Itália Torino
Site:
COMENTÁRIOS