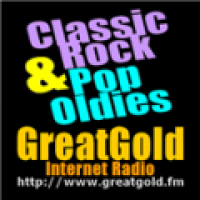 Rádio GreatGold.fm
Playing 50 Years of Top 40 Super Hits!
Informações da Rádio:
Our Playlist includes several thousand, Great, Golden, Top 40 Favorites by the best popular music stars from the 50s, 60s, 70s, 80s, 90s, and a few great ones beyond that to spice things up. The list keeps growing as additional songs are added regularly. You´ll hear singers and bands like Billy Joel, Elvis, Neil Diamond, Cyndi Lauper, Everly Brothers, Eagles, Beach Boys, Little Richard, Fats Domino, Roy Orbison, Diana Ross, Bee Gees, Drifters, Lovin´ Spoonful, Turtles, Beatles, Righteous Bros., and HUNDREDS of other singers and bands! Our music is taken from many genres: Classic Hits, Rock, Pop, R&B/Soul and Country Crossovers from 1955-2000. Thousands of The Very Best Hits from the Greatest Decades of Popular Music. Enjoy the Variety! The Next Favorite Could Be Yours at GreatGold Classic Hit Oldies. We´re doing it 24 hours, Everyday.
Gêneros:
Local:

Estados Unidos WI - Appleton
Site:
COMENTÁRIOS