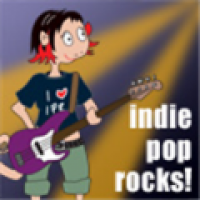 Rádio SomaFM: Indie Pop Rocks!
New and classic favorite indie pop tracks.
Compartilhar:
SomaFM: Indie Pop Rocks! Ao Vivo
Informações da Rádio:
Indie Pop Rocks! features the latest unsigned bands to the hottest new independent artists from around the globe, with a liberal sprinkling of classic and favorite indie tunes mixed in. From The Pixies and Built to Spill to the Arcade Fire and The Decemberists, these tracks are all winners. Only from SomaFM.com.
Gêneros:
Local:

Estados Unidos CA - San Francisco
Site:
COMENTÁRIOS