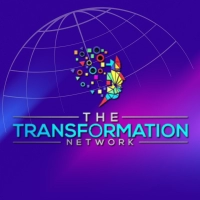 Transformation Talk Radio
Transforming the world, One listener at a time!
Transformation Talk Radio Ao Vivo
Informações da Rádio:
Transformation Talk Radio is designed to attract the Cultural Creatives, a mass multi-generational cultural and lifestyle market unparalleled in U.S. history. Approximately one of every four adult Americans, some 50 million people in the United States alone have the worldview, values and lifestyle of the Cultural Creatives, with about 80-90 million in the European Union. These individuals are now instituting a wave of progressive social, environmental, spiritual, and economic change. But their power as a consumer market remains virtually untapped. Lifestyles of Health and Sustainability (LOHAS) describes a conservatively estimated $228.9 billion and growing U.S. marketplace for goods and services focused on health, the environment, social justice, personal development and sustainable living.
Gêneros:
Local:

Estados Unidos
Site:
Telefone:
+1 855-393-3742
COMENTÁRIOS